Natural

Shades

The Natural Shades have a neutral tonal direction to optimise intense shine and to assist with white hair blending.

3.0/3.N

5.0/5.N

6.0/6.N

7.0/7.N

8.0/8.N

9.0/9.N

Warm

Shades

Soft golden natural tones that highlight shine and reflect light for the most delicate warm hues.

5.03/5.NG

7.03/7.NG

4.35/4.GM

7.35/7.GM

6.43/6.CG

8.31/8.GA

COOL

SHADES

True cool tonal directions capable of a multitude of uses. Fashion colouring, neutralisation, white hair blending, male colouring services and pastel toning. It is one of the most versatile colour collections as it can be added to any of then other shades to add an element of coolness.

1.1-1.A

6.1-6.A

7.1-7.A

8.1-8.A

7.2-7.V

8.2/8.V

5.11/5.AA

7.11/7.AA

7.13/7.AG

6.7/6.MT

8.7/8.MT

Fashion

Shades

When used on natural or pre-lightened hair expect vibrancy, especially from a natural depth of a 6 or higher with these intense fashion colours. From Violet to Red to Copper these can be used alone or intermixed with other shades to enhance and customise your colour options.

5.22-5.VV

6.66-6.RR

5.44-5.CC

7.44-7.CC

PASTEL

SHADES

Our uniquely developed blonde pastel shades positioned at the depth of a 9 are designed to enable you to create unique blondes with soft pastel tonal direction. Add tone, gloss, colour and shine in a very controlled application without the fear of over toning or dropping the colour to a darker depth. Specifically designed blonde shades offer a variation in tone which is perfect for multi toning or zone toning. Blondes have never been easier or more dimensional.

9.1/9.A

9.2/9.V

9.3/9.G

9.4/9.C

9.11/9.AA

9.13/9.AG

9.25/9.VM

9.31/9.GA

9.33/9.GG

9.35/9.GM

9.43/9.CG

10.12/10.AV

10.21/10.VA

10.31/10.GA

10.35/10.GM




CLEAR

A pigment free formula that has multiple uses. Mixed with 2% (7vol) LIQUID ACTIVATOR for a pure gloss service, creating natural hair luminosity. Add it to any of the 30 shades to reduce the colour intensity of the tone and depth of the shade. Mix it with the Pastel Collection to create a light colour wash effect for the lightest hue of pastel tone with ultimate shine and condition.

CLEAR
Want to carry ELEVEN Australia in your salon?
Whether you want to stock ELEVEN Australia hair care products or you just want to know a bit more about the range, we're happy to help!
Fill out the form below and we will get back to you shortly.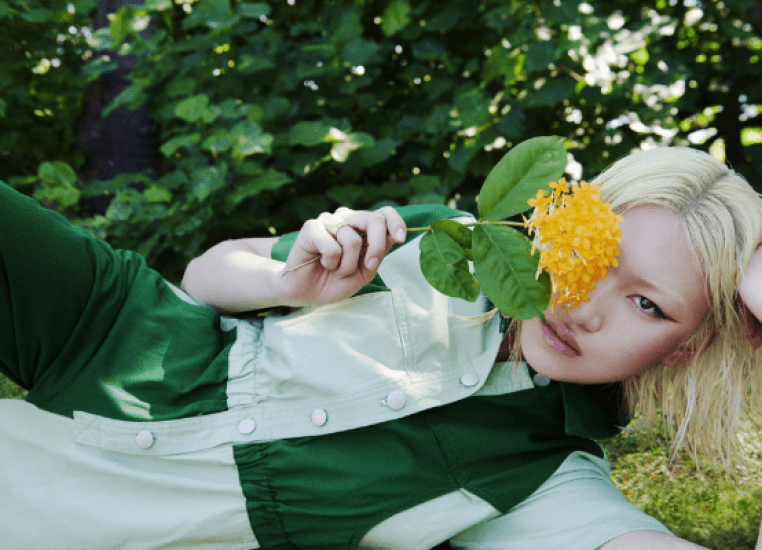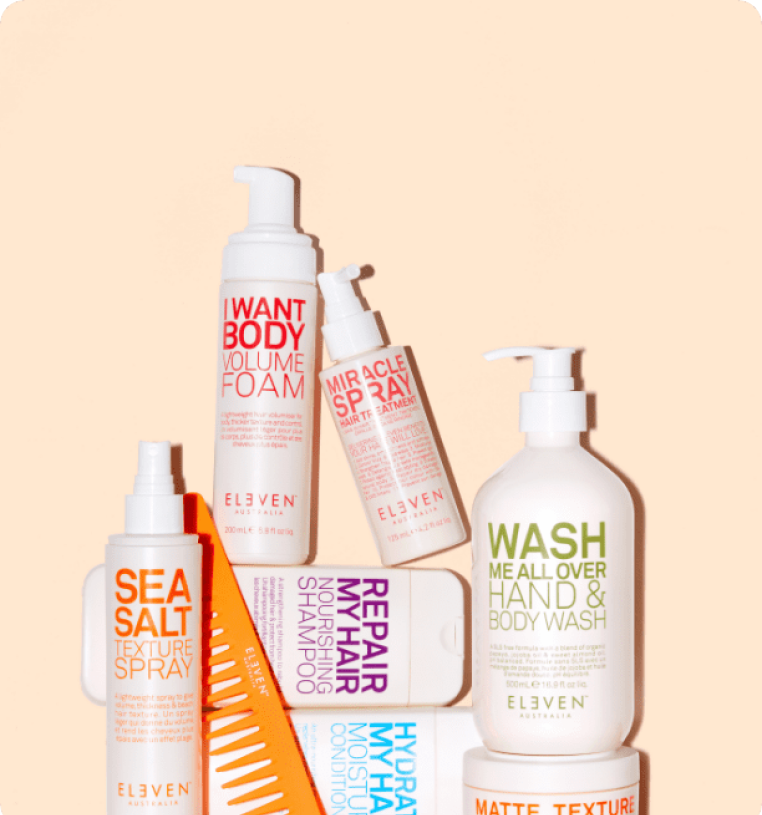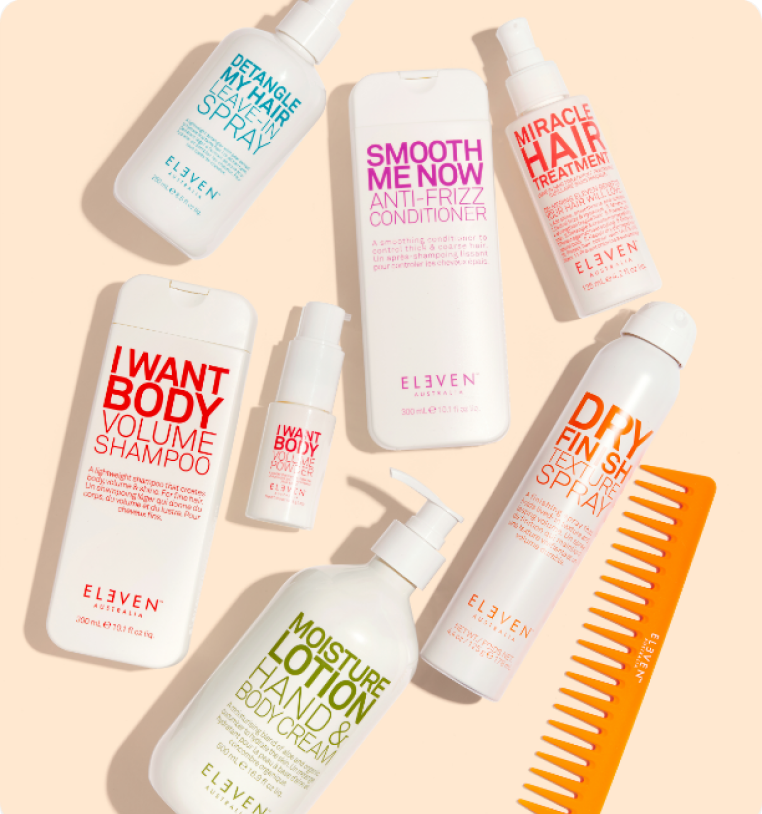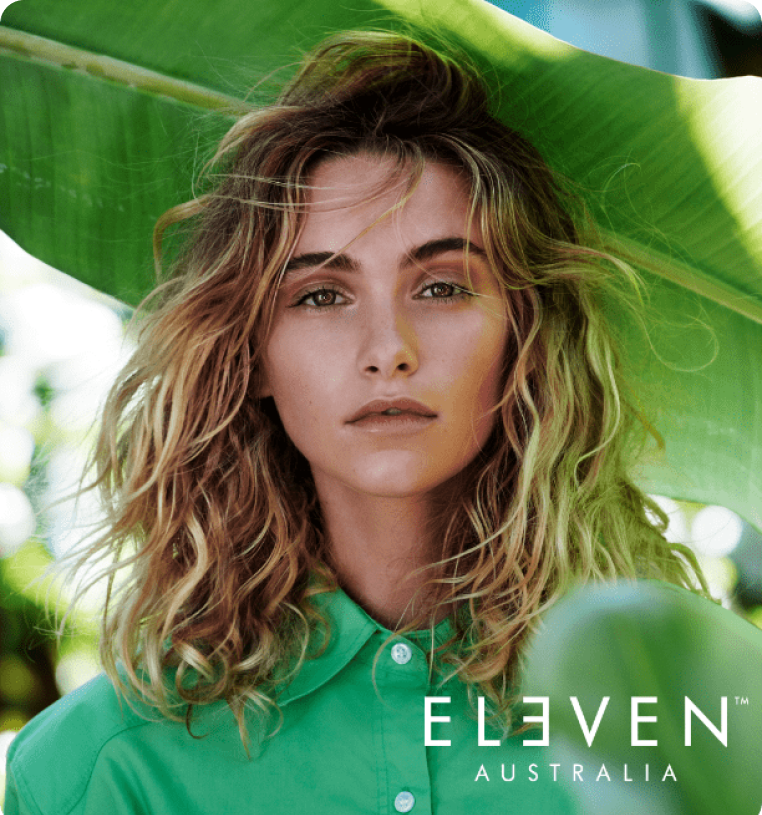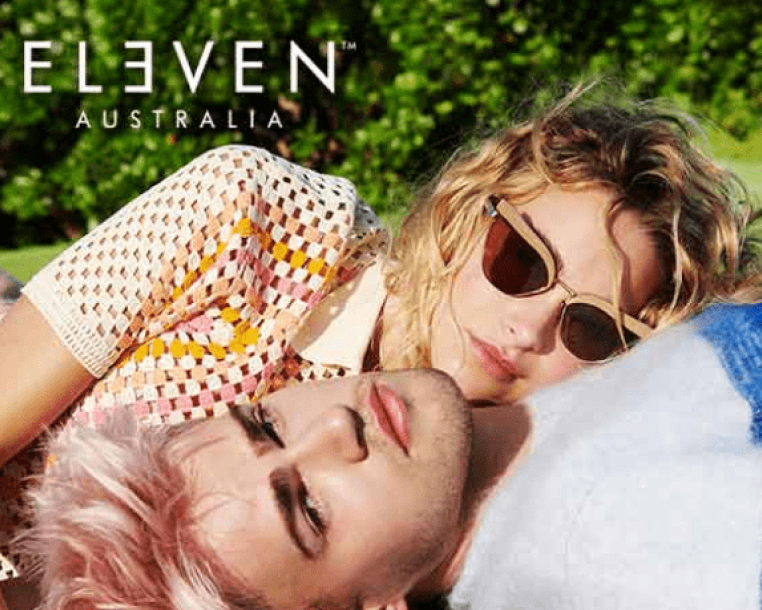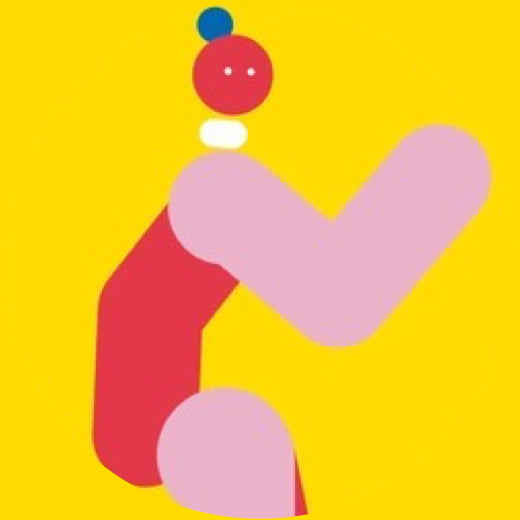 You still have a question or

need more information?

You can ask a question to DiGi in the chat, send a message to our experts or download or technical guide.